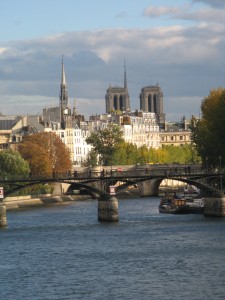 Along with so many others, I've been in love with Paris for as long as I can remember. I lived with Madeline "in an old house in Paris that was covered in vines" and I was there with Gigi "the night they invented champagne." Victor Hugo, Colette, Hemingway, Gertrude Stein, Fitzgerald, they all added to the grand city that began to take hold in my imagination. A place of glowing interiors — Degas' ballet studios and Vuillard's wall-papered living rooms — and sweeping grandeur — Seurat's public parks and Pissaro's wide boulevards. I danced with Gene Kelly and turned a tearful face away from Bogart at the Gare de Lyon. A little later, I found myself torn between Jules and Jim.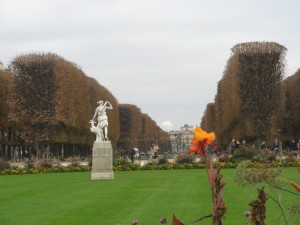 When I finally arrived, I was shocked to discover how closely the wondrous Paris of my imagination corresponded with the actual place. No, it was better. A whole city so seemingly intent on visual perfection — The Luxembourg Gardens, the Louvre, Notre Dame — that just walking down the street was a joy. A whole city devoted to the best things in life — food, wine, clothing, music, art, gardens, and love.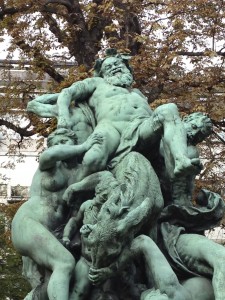 Paris is a city that lives outside — on its sidewalks and in its cafes. One evening, we saw the Boulevard Raspail surge into a river of humanity as thousands of Parisians roller-bladed through the Left Bank. Children on parents' shoulders, lovers holding hands, women of a certain age in black leather and silver spandex,  whooshing past us.
I think of that now.
I think of the spontaneity and love of spectacle. I think of the stylishness and whimsy. I think of a happy rush of people, intent on enjoying life.